Text commissioned by the designer Ian McIntyre for the launch of his limited edition re-engineered Brown Betty teapot.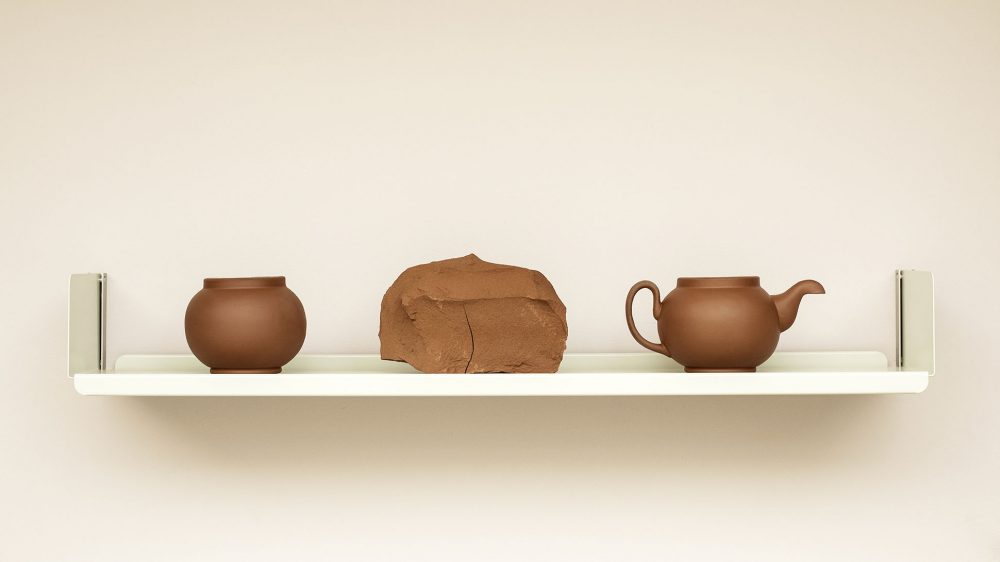 The Image of Wherever it is Placed
If you close your eyes and see a teapot, odds-on it's this one. A constant among dust motes. Disappearing in cupboards. Playing nicely with others; on velvet tablecloths and cotton ones and wipe-clean melamine.
The globe shape reflects back its setting, and we can see our own daft face in it. The light bouncing back off the Rockingham glaze contains the image of wherever it is placed, at whatever time. See it. See what's reflected by it. Now see in this crystal ball the multitudes. Swishing about in its tannin squall are generations of unknown designers. They are – or they intermingle with – factory workers, craftspeople, businesspeople, harvesters, secret-keepers, shippers, scientists, sales teams and sailors. They are Chinese, Dutch, Indian, Stokie.
The evolution of this teapot began in red beds of Etruria Marl clay and it didn't stop with any one person. No single factory has a clear claim on its origin or its legacy. Brown Betty doesn't really belong to anyone, so its sweet nature includes everyone.
The design crept and leapt through increments of making, elevated by each factory's innovations. Good ideas – like how to stop the lid falling off or how to keep your knuckles from burning – have become part of the object. We know about the perils of numerous cooks, we respect the unassailable sanctity of a single vision, but the clearest articulation of the typology of 'teapot' has come from a wide net, through a proto-modernist filter of pragmatism.
Try playing Peepo!¹ with historical accounts. Spy the Dutch Elers brothers in 1693, sifting red clay in Bradwell Woods. Making Yixing-a-like teapots for London and the wealthy. In 1750 glimpse the travelling Dr Richard Pocock riding into the "uneven, most beautiful, well-improved country"² of the Potteries towns, noting the dry red China ware of Shelton. Somewhere here a gloss was added to this dry red body; the brown sugar-shell of glaze sealed part of the teapot's shifting, emergent identity. In the 1920s, half a million were born each week. Every single one of them was in essence Brown Betty, but they weren't all quite the same. They were all just BB enough.
In this extended family saga, one cousin has the sheen of Lee Miller's attention, another doesn't make it out of town. One child has eternal tea with tigers³ while some imperfect wasteling¹¹ is chipped then kept then dashed; sherds forming a beach beneath the streets. Ground down amidst the clay again. One staid relation lives cheaply and usefully at home for generations, while some striped cad is bought back from the States¹² decades later, its particularities raining down the big money.
But this last is an anomaly in an unassuming dynasty whose motto is 'Cheap – but good'.¹³
References
¹ Brown Betty appears in the illustrations for the popular book for babies, Peepo! Ahlberg, Janet & Allan (1981) Peepo!. Puffin
² Pococke, Richard (1888) The Travels Through England of Dr. Richard Pococke. Printed for the Camden Society
³ Brown Betty appears in the illustrations for the children's book, The Tiger Who Came For Tea Kerr, Judith (1968) The Tiger Who Came For Tea. Harper Collins
¹¹ Pococke
¹² Or for that matter Nairobi, or Antwerp, or Tel Aviv, or Montreal…
¹³ Sadler's advertising slogan, 1952