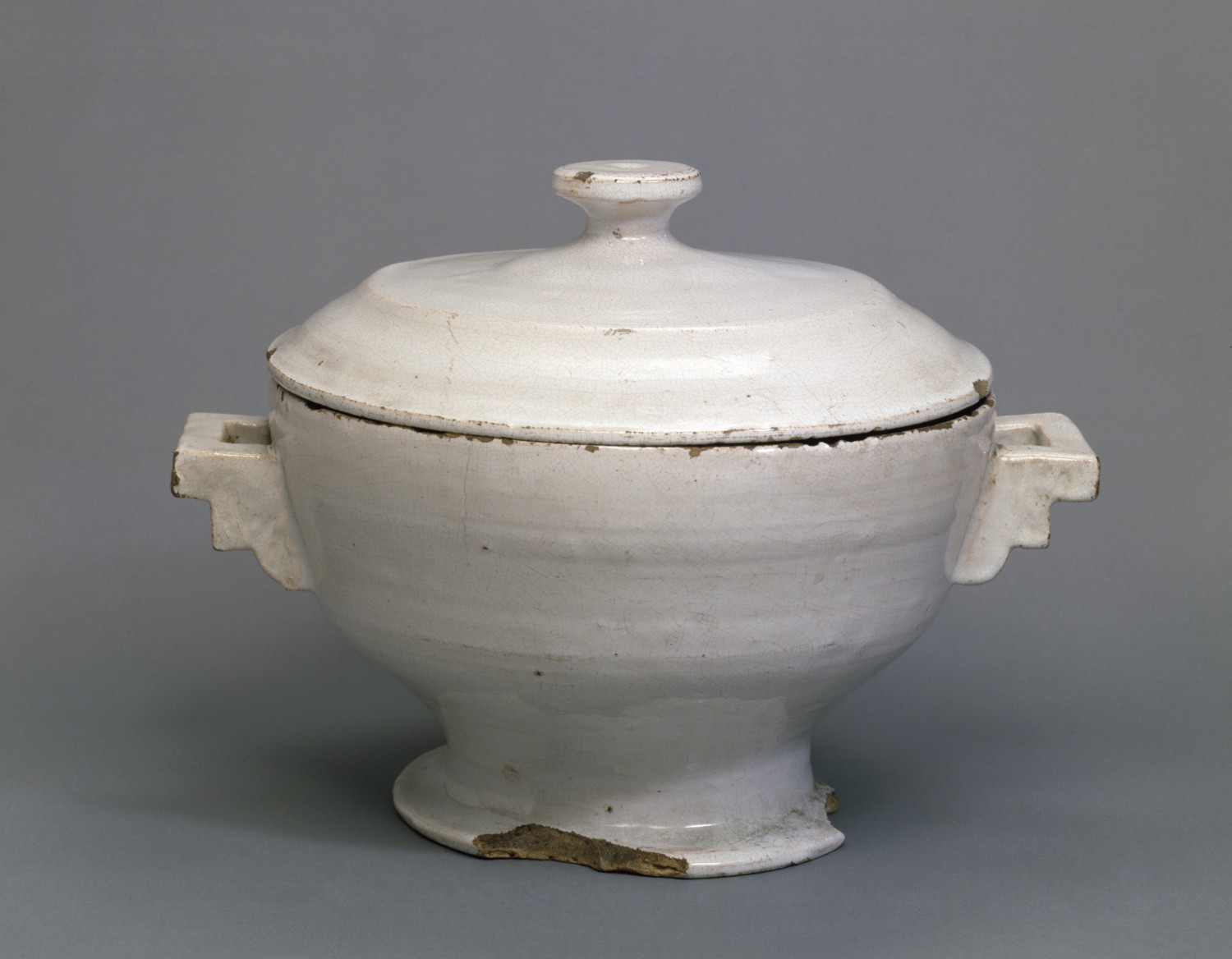 As part of Matthew Raw's V&A Ceramics residency in 2015, he invited our collective to select works from the collection. I chose a 1916 tureen by Roger Fry at Omega Workshops because –
This tureen made me want to make things when I saw it six years ago. The thing it made me want to make hasn't turned up yet.
An Omega object feels right for this current brilliant moment of contemporary artist dilettantes and costumed craft. It looks like it fell off a ship. Sort of Nazca majolica, with a thick grey-white skin by Akiko Hirai – what on earth do you make, when you're Modern and allowed make anything?