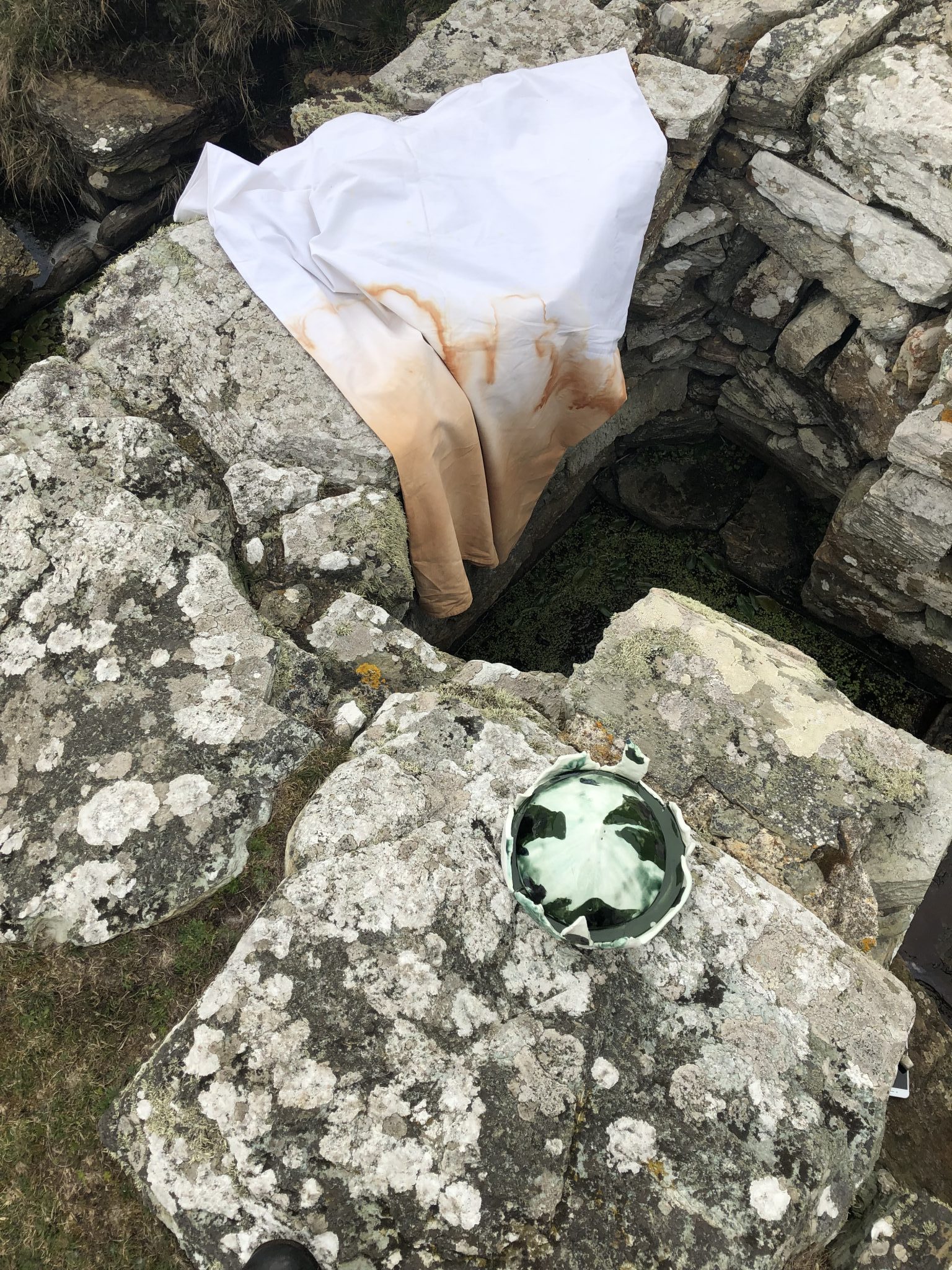 The smoke from the incense would envelop the mountain like a kind of supernatural fog (Hill Censer), 2017.
Porcelain, onglaze painting
with Hannah Lees, Chain Has Ran Thin, 2018
Ffynnon Gwenfaen
Curated by Studio Cybi, 2019, with Hannah Lees, Catrin Menai and Gwyn Williams.
St Gwenfaen's Well is an early medieval holy well in the south west of Holy Island, Anglesey.