Calendar, 2 Willow Road, 2012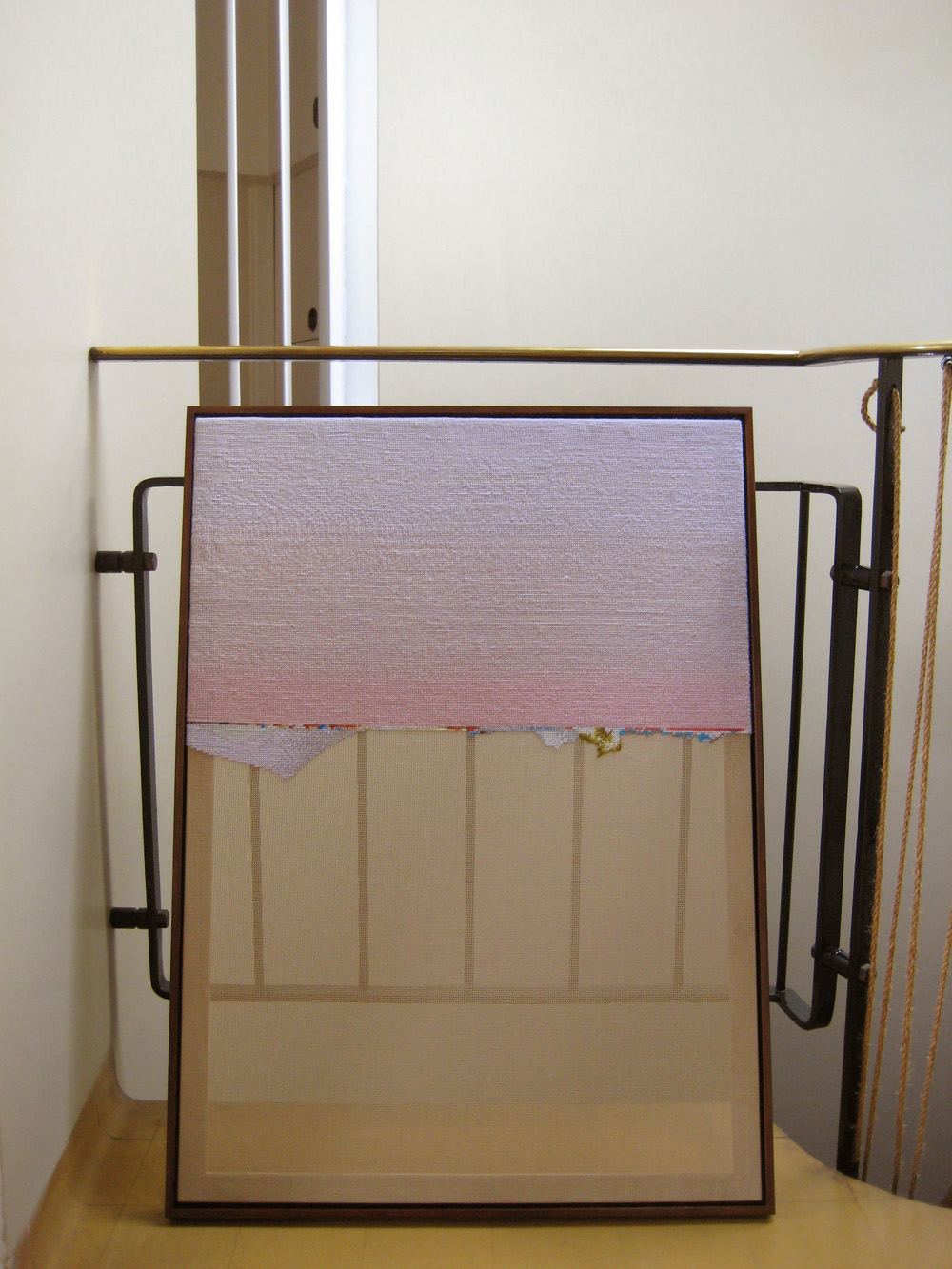 Calendar, 2012 Needlepoint tapestry on canvas Made for the Manifold exhibition This Is How To Live at 2 Willow Road, the former home of Ernö Goldfinger.
The stub of a tear-off paper calendar is fixed to the door to Ernö's study. In a conservation environment it's poignant – Why put the house in aspic that year? My Nain showed me needlepoint tapestry – diagonal stitches on a canvas, not the 'proper' woven kind. The inter-generational design and making of the Goldfingers' tapestries, on chairs and cushions, is something quite special. In this way I wanted to preserve the layers of bleached colours of months, to make heirloom from remnant. It took hours and days and weeks upon weeks.