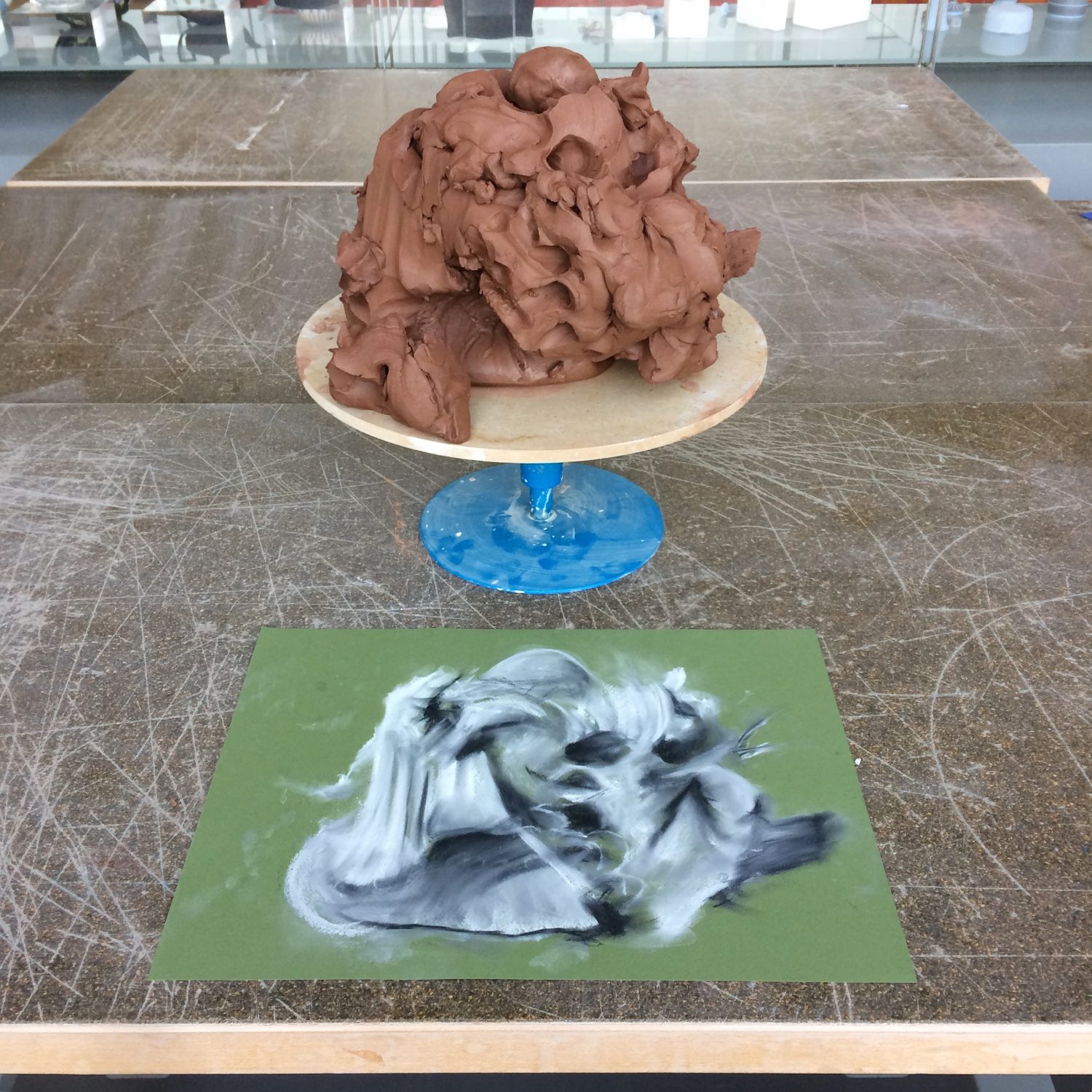 Drawing Materials is a new series of drawing sessions I'm leading in the ceramics workshops at the V&A.
It's like a life drawing class, but with stuff; participants look closely at and draw raw materials. Drawing is a way of spending time with a thing, and so understanding it more deeply.
Each session is themed around a particular material – the series has begun with clay. We drew it in its raw, wet state, stripped of context and form. In its crags and lumps, slips and smears, we saw terrain, or something else. Implements for these sessions were clay pastels – making drawings of a thing in its own matter.
Participants so far have included archaeologists a basketmaker, historians, a surgeon, a shelf stacker, a photographer and various manifestations of artist. People from all fields are welcome.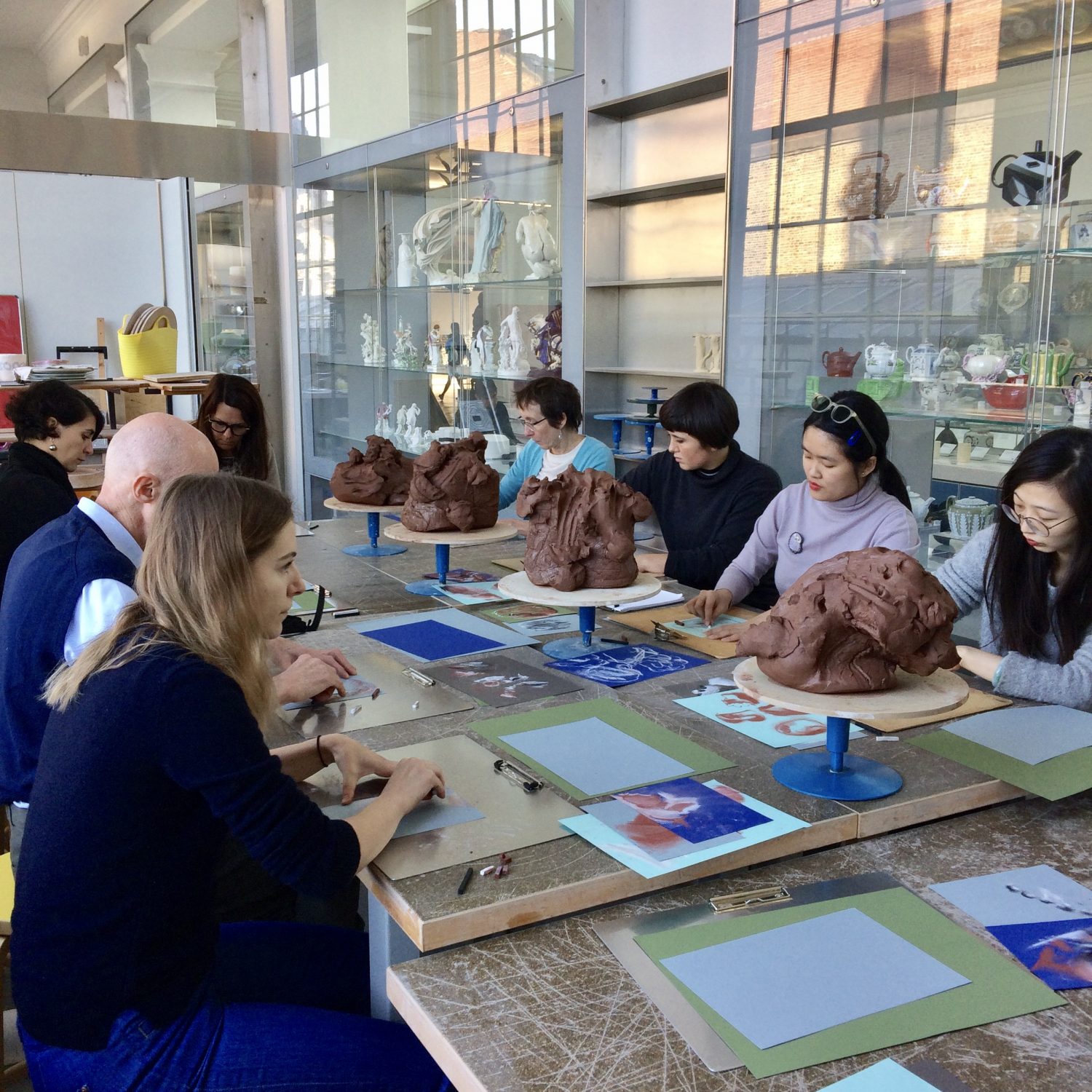 Future sessions will explore a range of material pairings – from smokey charred wood and charcoal to precise raw graphite and pencil. To find out when new classes are announced, sign up to the mailing list.