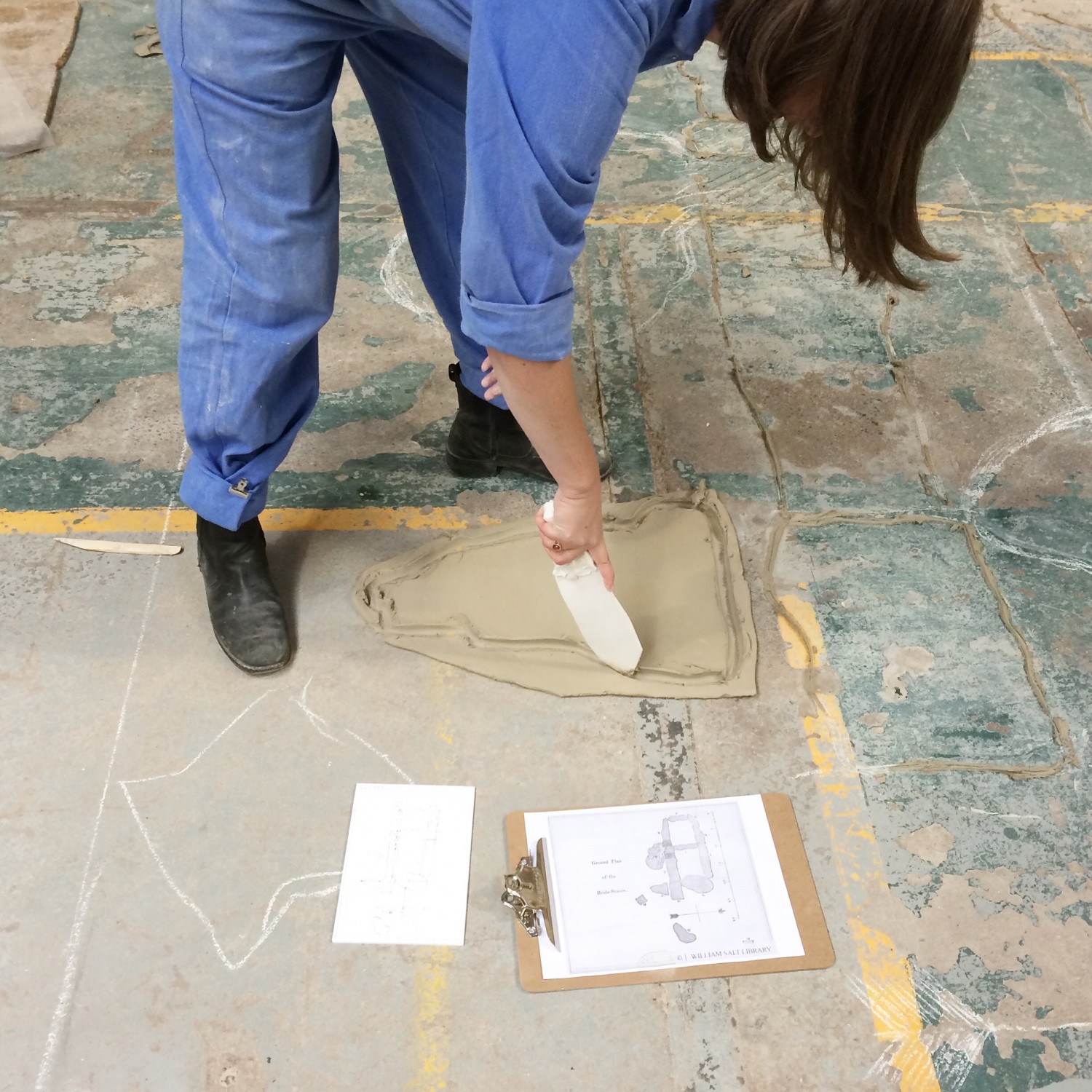 The Bridestones
26 September – 8 November
Former Spode Factory
Stoke-on-Trent
"There were no time-and-motion constraints in the Neolithic: you poured time into
this bottomless bowl of work, that was half the point. It's the equation familiar to
obsessive craftspeople, to certain artists…"
Adam Thorpe, On Silbury Hill
I'm interested in archaeology as an inter-relationship with science, landscape, etymology, speculation and magic. A parallel knowing and unknowing. A good mirror for artistic processes. Deep history influences our relationship with place – The Bridestones is Stoke's nearest Neolithic monument.
Ceramics remain. Often they're proof of age. Ceramic processes involve both material transformation and information transfer, one thing applied to another, back on to another…
Rubbings might be drawings, representations, facsimiles. They might be the thing they depict, imbued with the reverence of replicas. They've touched the thing they record, been pushed right up against it, contributed minutely to its deterioration.
Ancient matter on one side of the paper, beeswax on the other.
Also showing – Sam Bakewell, Anne Gibbs, Amy Hughes, Ingrid Murphy & Jon Pigott, Aneta Regel, James Rigler, Paul Scott, Mella Shaw, Caroline Tattersall and Andrea Walsh